South Central Industrial, LLC is incorporated in the state of Ohio with it's corporate offices located in Washington Court House, Ohio.  South Central Industrial owns a modern 60,000 square foot steel warehouse/processing plant located on a 37 industrial acre site with eight 7.5 ton overhead cranes.
Maximum lifting capacity is 15 tons.  We have plenty of room for oversized projects with bay widths of 80 feet and clear height of 26 feet.  Additionally, our facility provides sufficient space to store finished projects inside so there not exposed to the elements to corrode or rust before the customer receives them.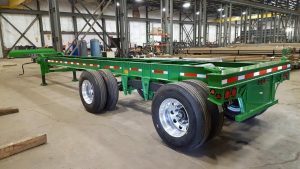 South Central Industrial is a structural steel service center, value added steel processor and transportation/logistics company.
South Central Industrial's location in South Central Ohio is perfectly located for distribution to over 70% of the population.  This is characterized by being 8 hours or less in driving distance from major metropolitan areas as Philadelphia, Pennsylvania; New York City, New York; Chicago, Illinois;  St. Louis, Missouri and Atlanta, Georgia.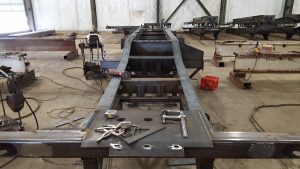 South Central Industrial is focused on growing it's market share in 3 major segments:
First segment, Steel Warehousing.  In this segment, South Central Industrial utilizes it's 60,000 square foot facility and 37 acre site which has in excess of 500,000 square foot of concrete.  We offer outside lot rental on our 37 acre, fenced property  along with indoor floor space/storage leasing.  At the current time we have space leased to a paving company and major auto manufacturer and still have available space.
Second segment, Structural Steel Sales and Value Added Steel Processing.  In this segment, South Central Industrial has the capacity, instead of just selling structural steel we can cut, burn, shear or bend steel to our customers specifications.
Cut Line — cut material 30″ in diameter and 70′ 0″ long
Shearing — shear up to 1/2″ in thickness and 10′ 0″ long
Break Press — 325 ton, bend up to 1/2″ in thickness and 10′ 0″ long
Burning Table –Hypertherm Plasma, state of the art plasma, that can burn up to 6 1/2 "  in thickness, the table is 120″ x 480″ in size with CAD capabilities.
Lincoln and Miller GMAW, FCAW, TIG and SMAW welding machines
Hydmech bandsaw
Ironworker